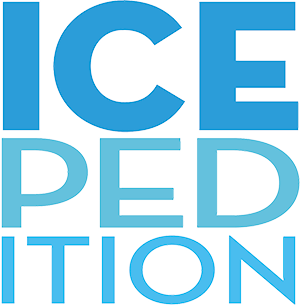 Don't listen to us! Here's what our guests say:
"We visited Reykjavik and south Iceland from 7/25-31. Chris Gordon arranged our trip and wonderful itinerary. This is the first time we have used a trip planner, so we did not know what to expect. We have 2 children ages 10 and 12, and our number one goal on this trip was to have age appropriate activities that are adventurous enough for the adults as well.
Chris really did a wonderful job highlighting this beautiful country and making sure our children were entertained as well. The trip plan he gave us was very thorough, including step-by-step driving instructions. Mountain bathing, ice-cave hikes, glacier lagoon boat ride, and horseback riding were just some of the highlights. We loved having our own itinerary tailored to our needs and being able to see the landscape on our own. Chris arranged all the dining logistics as well, so that took the pressure off us having to find restaurants with 2 kids in tow.
He was very responsive to any issues that came up, available by texts or phone calls. We had minor hiccups with one restaurant losing our reservation. That was quickly fixed by Chris and the meal was taken care of by the restaurant.
Iceland is a very easy country to travel to with children, so we highly recommend this destination to families. We plan on going back and visiting the western and northern parts in the near future. When we do, we will use Chris' expertise again for sure.
As far as Covid concerns, there were no restrictions at this time in Iceland. We tried to avoid very crowded areas like bars and tightly packed restaurants. The great thing about having a personalized itinerary is that you're never on a tour bus with a bunch of other people. Given also that all the activities we did in Iceland were all outdoors, we were not concerned about contracting Covid. A huge shoutout to Chris for making this trip so memorable for our family!"
- Wenlan C., - USA
"Chris planned for us an 8-day driving trip to Southern and Western Iceland in July 2022 (two adults, two kids ages 14 and 21). My adventure-loving family was looking for a vacation where we could spend most of our time outdoors and active – and Chris fully delivered! Although I contacted Chris only about 6 weeks before departure, he quickly pulled together an action-packed itinerary with something for everyone.
We could not have been more pleased with the results. He was in contact with us frequently during the trip and quick to address any potential issues: for example, he kept an eye on the weather and texted us the night before a whale watching cruise to give us an alternative plan in case the weather forced cancellation – then texted again in the morning (middle of the night his time) confirming that the trip was on. As other reviewers have said, I'm not sure when Chris sleeps! He was always cheery, upbeat, helpful and responsive and the extremely detailed driving itinerary he created made everything so easy.
The experiences he chose for us (after a detailed consultation about our interests) were amazing – too many to mention them all here – but highlights were a private RIB boat trip in Reyjkavik looking at whales, dolphins and puffins (the dolphins were jumping literally right next to our small boat); riding ATVs on a black sand beach near Vik; a private Superjeep tour though an otherworldly landscape and visit inside an ice cave; a hike to and soak in a hot-tub temperature river; a "Viking Sushi" cruise where we ate scallops just dredged up from the ocean floor; day rooms at the incomparable Blue Lagoon Retreat Spa, and many, many more! Chris was hands down the finest travel agent I've ever engaged – true concierge service, 24/7. This was the best trip our family has taken in a long time – I can't wait to go back to Iceland, and without question, I will have Chris do all the arrangements."
- Cynthia F., - USA
"Chris Gordon planned a nine-day itinerary that allowed us to explore Iceland's spectacular, diverse and often other-worldly landscapes. Chris rented us a 4WD car that we drove to less frequented towns and sites on the eastern, northern, and western coasts. When we arrived back at Reykjavik and toured the golden circle, we really appreciated that most of our trip was spent far from the hordes of tourists who congregate at those locations.
My birthday occurred during the trip and by sheer luck, it was a perfect sunny day. The day began with a puffin and whale watching excursion from the port of Husavik. Chris had jokingly promised some extra whales for my birthday, but he must actually have connections with these mammals because we saw multiple humpbacks diving in synchronized unison. After a delicious lunch of Plokfiskur (Icelandic stew) at a waterfront café, we soaked in thermally heated saltwater infinity pools overlooking Iceland's northern fjords. Heaven. Other special excursions included a glacier trek, and bathing in an isolated geo-thermal mountain river.
Chris is detailed oriented and attentive. He prepared a multi-page itinerary for each day of the trip describing the best driving routes, sites of interest, area hikes, a choice of restaurants and recommended "pit stops." Many mornings, Chris sent us texts with weather advisories and suggestions for modifying the route if we wanted to shorten our daily drive. We texted him a few times with questions and he always answered immediately – essentially a concierge in our pocket.
We encourage anyone thinking about traveling to Iceland to immediately contact Chris!"
- Diane B., - USA
This was a fantastic trip. Chris listened to our request and provided a perfect itinerary, that hit on on all of our requests. We loved the pacing of the days and the variety of activities. It was a great blend of guided activities and self-guided activities.
The hotels were all great and had their own unique features that made them special. Each of them had great restaurants and we thought the breakfasts were really good. We had an issue at one of the hotels and Chris jumped into action to address the issue and set the hotel straight.
Each guided activity we had was great as well. They treated us in a way that made us feel special and while they may do the same for other clients, they all left us with the impression that they were doing this "just for us." They all clearly loved what they were doing as well (and we loved the big inflating/deflating wheels they had on their trucks).
As people will tell you, the food is expensive in Iceland but it's easy to forgive that when it's so delicious. I'm going through fish withdrawal as I write this 🙂
We had initially asked about driving the Ring Road. I'm so glad Chris talked us out of that as we only had seven days. Having been there, I think that would have been way too much driving to get it done so quickly.
We marveled at how responsive Chris was to any and all requests – from the "good morning" emails with a reminder of the day's activities and any logistics to the on the spot lunch suggestions – we felt extremely well taken care of.… It was like having a portable concierge. He knew the country well and thought of little things like WiFi for the car, the best places to park, clothing recommendations, and even when and where to look for gas stations.
I would say this was a once in a lifetime trip, but we'll definitely be coming back for more Iceland adventures… and we'll definitely be using Chris!
- Kelvin R., - USA
"Not only did we get a trip planned by Chris Gordon, it was EXCEPTIONAL!!
Every night and every day we felt couldn't be better, and yet the next day was spectacular again! It fit our family perfectly, like he customized to meet our travel wants and needs!
In one town, at check in, the hotel personnel could only speak of what a lovely individual Chris is as a person, and the people he sends are seemingly happy!
We met a woman at one small event (our family and her), and Chris had also tailored her trip, she was moving through different cities than ours and different events. She, too, was also incredibly happy! It was also confirmed, these aren't cookie cutter trips, he curated the days to fit our family of four! And if all of your guides in places are this good, we will be back for recommendations again!"
- Tawni S., - USA
"We had an amazing trip to Iceland during the peak holiday season that was planned by Chris. I have used many travel planners and Chris was by far the best!
We started planning the trip relatively late and Chris worked some miracles to find us accommodations. He also found us fabulous guides and experiences. He truly was available 24-7 and provided us with morning updates on weather/road conditions and alerts for the best viewing of the Northern Lights (which we saw on our first night!). He even planned out walking guides of Reykjavik based on the types of stores/sites we wanted to visit.
There were no real problems on the trip but he did smooth out some small bumps we encountered, such as moving dinner reservations to comply with Iceland's new Covid restrictions. It gave me great peace of mind knowing that we had Chris to support us if we had encountered any problems or tested positive while we were there.
I highly recommend that anyone considering travel to Iceland should work with Chris!"
- Ann P., USA
"Chris Gordon put the WOW in travel planning. He is unbelievable. Receptive, upbeat, created amazing itinerary with us which changed many times not only in pre-planning but during the trip. He was on 24-7 response time and we talked, texted, emailed constantly.
He sent a gorgeous daily itinerary with pictures, maps, details for driving place to place. It was a mastery of easy-to-read details for each day. We had great adventures, accommodations, meals.
It was a trip of a lifetime. Chris was in daily contact about driving conditions, Northern Light possibilities and anything else. He responded to changes immediately. He took care of every detail.
I can not say enough great things about Chris. He has customized a fabulous trip, been involved in every detail and has been in constant contact. I can not praise Chris enough. I would definitely recommend Chris Gordon for anyone going to Iceland."
- Adriene G., USA
"While booking my third trip to Iceland, I decided I needed the help of an expert this time. All of my previous trips were in the summer and pre-pandemic. So I thought I might need a little extra assurance of an expert factoring weather, changing pandemic protocols and things to do off-the-beaten path and dig a little deeper. Chris is amazing. I'm not sure when he sleeps, as I got a text every morning (Iceland time, which was middle of the night for him) with road conditions or itinerary updates. Those really helped ease any worries and start the day off right.
Our itinerary was excellent, as I could tell he really took to heart all our wishes from our in-depth conference call. We had an Icelandic wild game meal I never could have arranged on my own, a secret hot spring excursion that is seared in our memory (along with eggs and hot chocolate cooked in a steam vent), and we even saw the northern lights! I know Chris wasn't responsible for those, but he made sure every hotel we stayed at had a northern lights wake up call in our reservation notes, so that definitely helped when we got the call at midnight the 2nd night we were in country. His accessibility and quick response time before and during the trip were excellent. His knowledge of things I hadn't already done was quite extensive. He even suggested some fascinating caves that have only been giving tours for a little over a year. And arranged a private tour and Icelandic whiskey and beer tasting in them. We ended the trip with relaxing massages and serious geothermal pool time.
I planned this for my husband and another couple that had never been to Iceland before. Our friends kept saying what a great trip I had planned, but I owe most of it to Chris for turning our emails and conference call into a memory-making itinerary."
- Patricia B., USA
"Chris covered all of the bases for my first visit to Iceland as a solo traveler, from the perspective of COVID safety, comfortable accommodations, ground transportation, guided and self-guided activities, cultural exchanges, historical and educational material, crowd-pleasing food recommendations, a packing list, and 24-hour concierge availability.
I originally planned to go to a three-day music festival in Reykjavík and stay there for another week, but it was cancelled so I decided to drive the Ring Road. At the time of my trip planning, Iceland had over 70% vaccination rate and low infection rates. A majority of my activities were outdoors and the timing of my trip was during the shoulder season, so there weren't any crowds at popular destinations around the country and social distance was easy to achieve.
Before the pandemic, I probably wouldn't have thought about using a travel service, but I needed local expertise to navigate the ever-changing public health protocols and resources. Chris has over 20 years of immersive insights into all things Iceland, and possesses a deep fondness for the land and people, which resonated with me. Logistically, he made everything easy and straightforward.
I especially valued that Chris sent daily morning road conditions updates, since I circled the entire country on my own. Naturally, I encountered a couple snow storms on the Eastern and Northern regions. One morning, Chris let me know and made arrangements to change my driving route through a toll tunnel passage instead of along the fjord, which was a safer option at the time.
My travels around Iceland wouldn't have been the same without Chris. First, because he made sure I could safely drive to my next stop every day. Second, I could text him any kind of question and he responded right away, like what to do when my rental car maintenance light turned on in Mývatn or where to find shark meat. Third, the guided activities were with local Icelanders. There are so many tour companies but supporting local folks was important to me. Fourth, he scheduled my appointment for me to get a rapid COVID test in order to return home – super appreciated. Finally, I could send him a photo of the magical things in Iceland, like Goðafoss, and he knew exactly what I was experiencing! For me, as a solo trekker, it was nice to share that with someone who understood. Also, the detailed, printed itinerary, was very useful, and due to a shipping snafu, Chris sent me a souvenir copy.
Chris also had to manage my expectations. I had a very long list of things I wanted to see and do, but doing everything just wasn't feasible with my dates. He was right.
Not surprising, however, there are several highlights of my trip: the secret hot river soak, glacier hiking, nature baths, waterfall and canyon treks, having the black-sand beaches all to myself, seeing the Northern Lights from a lighthouse cliff in Stykkishólmur, and breaking bread with local Icelanders in their homes. It's no wonder why I feel like I have to go back for more than just 10 days.
After returning home and sharing photos and videos of my trip to Iceland with family and friends, many have said they now want to go see for themselves. I hope to visit again next year to see and do some things I didn't get to my first go-round, but also a few things that I want to do again. Chris, thank you for sharing your love of Iceland with me!"
- Nicolina H., USA
"When we told people we were going to Iceland for 19 days, the most common response was: "Won't you get bored? What is there to do? We went for four days and that was plenty. Why would I ever go back?" Having returned from our trip, we have some answers. There are lots of things to do and learn about. In fact, there is so much that we could have used another couple of days. There are excursions: ice caving, ATVs, horseback riding, thermal bathing, hiking, caving in a lava tube, flight-seeing (fixed wing and helicopter), volcanoes (both dormant and active), reindeer safari, Super Jeep tours, etc. There is wildlife: birds, reindeer and whales. There are good museums: National Museum of Iceland, Herring Era Museum (Siglufjördur), Whale Museum (Husavik), Sigurgeirs Bird Museum (Myvatn), West Fjord Heritage Museum (Isafjördur) and Volcano Museum (Westman Islands) among others. There are a few truly excellent restaurants including a destination restaurant: Tjöruhúsið in Isafjördur, the best fish restaurant I've ever visited and, unfortunately, one of the least accessible. There are islands nearby: Westman Islands, Faroe Islands and Grimsey where you can go snorkeling with puffins. We did all of the above, except the Faroe Islands, which were closed, and Grimsey Island. There are only a few first class places to stay, but the number is growing. For hotels and restaurants, you need someone who knows the territory. Finally, the Icelandic people are wonderful. But all these attractions are only available if you have someone knowledgeable enough to sort through your desires and put something together that matches your interests–someone like Chris.
When Iceland announced in late spring 2021 it would begin to admit vaccinated Americans I decided my husband and I would break our pandemic travel famine by going to Iceland.
He designed a wonderful and unusual trip. He used his knowledge and unique connections to add special opportunities. He stayed in close touch and solved numerous problems (a few big ones like rental car problems and some smaller ones) along the way.
Chris has unbounded enthusiasm for Iceland and now that we've been there we understand why. It is a country with incredible adventure-travel options and spectacular scenery. His choice of excursions was excellent; his chosen guides superb. We had great excursions, wonderful guides, best available accommodations and good restaurant recommendations, which Chris booked in advance. Iceland is an undervalued destination most travelers see in only a short time. For those for whom a quick tour of Iceland would suffice, Chris's skills and contacts would be wasted; any tour company can handle those. On that score, Chris fills the bill. He arranged ice caving, a reindeer safari, horseback riding, ATVs on a black sand beach, birding with the head of Iceland's only bird observatory, whale watching, mountain thermal river bathing and more. Because Iceland's tourist industry serves vast hordes relative to its population (360,000 vs. six times as many tourists — over 2.3 million in 2017), it has to import workers. Most visitors don't meet Icelanders in hotels, restaurants and tourist sites, which severely limits cultural exchange. Chris, however, has lots of contacts with native Icelanders with whom he arranged many special and unique excursions. That was a recurring high point of our trip. We got great pleasure from our interactions with locals. Icelanders are knowledgeable, warm and friendly.
Chris too is personable and very friendly. He worked very hard to get us the trip we wanted. He had lots of great suggestions about things we might want to do and how to work them into our schedule. He listened to what we had to say. Given the time we planned this trip relative to reopening of Iceland's tourist industry, Chris overcame a lot of slow responses from Iceland. There was much not known about how reopening would be implemented and things were changing rapidly. Chris is also superb at problem solving on the fly—and we had several problems with which we needed help (mostly pertaining to wind damage to our rental car). Regardless of time of day (or time zone), he was always available when needed. He also knows and picks not only the best hotels but reserved for us the best rooms in those hotels. Iceland is not noted for its fine hotels, but he picked several that were memorable. These included Skalakot Manor on the south coast, noted for its stables and its chef, and Siglo Hotel in Siglufjördur, which would be memorable anywhere.
Chris knows and picked the right restaurants (reservations ahead of time are essential). In Iceland, if you don't have a reservation, you might not get food especially where demand is high and choice scarce. Our most memorable dinner was at Tjöruhúsið in Ísafjörður. We were seated with two Icelandic couples and had a great evening of both conversation and food. This dinner is pretty much fish and I, who am not a fish eater, loved it (and even ate some fish). Chris used his insider connections to move our reservation at Tjöruhúsið back one night when we had to change our plans. This place is completely booked up way in advance. I don't know how he did it. He also had good suggestions for lunch places.
He provided incredibly extensive material to help us find our way and anticipate things we might want to see or do. We really valued the daily pages during the trip…
Chris designed us a wonderful trip that we value even more in retrospect as Iceland's Covid status deteriorated from Level 1 when we were there to Level 4 after our return. We understand it is recovering from its summer wave and is Level 3 as I write this. Just as we look back with great fondness on our Feb/March 2020 Australia trip as our last semblance of pre-pandemic normality, so, too, we look back on our June 17-July 6, 2021, Iceland trip as a marvelous vacation from unhappy pandemic life. We very much treasure our time in Iceland. We really like Chris and recommend him to others who are looking for a not-just-the-usual-itinerary for Iceland."
- Janet H., USA
"Chris planned the trip of a lifetime to Iceland for me. I contacted him only two weeks before departure, since many other trip plans had fallen through due to Covid. He put together an incredibly detailed itinerary, including reservations at the top hotels and restaurants. He also arranged fascinating extra experiences, such as hiking to an ice cave inside a glacier, bathing in an outdoor thermal pool overlooking a fjord and mountains, and a stay at the spectacular private Retreat at the Blue Lagoon.
Iceland was the perfect Covid destination, since the population is very low density and almost all activities are outside. There also are stringent entry requirements for international travelers. I felt very safe everywhere I visited.
I was traveling alone by car, so safety was a big concern. Chris prepared a comprehensive manual with detailed maps, sightseeing tips, and locations of gas stations and rest stops (very important in Iceland, given the distance between facilities). He also was available by text day and night and checked in every morning to update me on driving conditions and discuss the day's itinerary.
Iceland and its scenery were magnificent, and I got to experience the best of it all thanks to Chris's expertise and enthusiasm.
- Lyn M., USA
"After more than a year of no travel, we felt housebound and anxious to get back to experiencing foreign lands. We've never been to Iceland and our research indicated it had a low infection rate and high vaccination numbers. We used Chris Gordon for our trip to Iceland.
We were his first clients since the easing of travel restrictions to Iceland caused by the Pandemic.
We had several phone conversations, lots of email communication which created a strong bond and a comfortable sense that we were on the same page and that we were dealing with someone who was professional, warm and understanding but, most importantly, someone who listened carefully and patiently.
The resulting itinerary, given our finances, age and extensive travel was top notch. He clearly listened to our concerns and readily matched those to a perfectly delineated itinerary. He knowingly addressed our concerns about COVID testing both upon arrival and departure. We had talked about using a guide but he indicated that both the expense and the breadth and scope of the itinerary pretty much precluded the need. He instilled both a confidence and a virtually mile-by-mile narrative of what we would see and experience throughout the journey.
His knowledge and love of Iceland gives his recommendations an absolute sense of authenticity. He was able to perfectly match his expertise to our interests. Thus, the traveler no longer feels like a stranger in a foreign land. Conversely, one is made aware of the culture, travel conditions, places to see, vistas to visit, and where to dine. Every recommendation matched our interests and limitations.
I live on email. When I was teaching online courses almost twenty years ago (the internet was in its infancy) I was in constant communication with my students whether from New York, India or Spain. I wanted students to know that they were not isolated and that they could always get in touch with me. It gave them a sense of reassurance when they were confused or disoriented by an assignment. Chris treated us the same way. I would email him with a concern, request some advice or, because of weather, notify him of the need to cancel a particular venue. Despite the time difference, he was on it. He frequently responded within minutes with either, a) information relevant to the request or b) advice on how to proceed. It was like having our own personal guide at every turn. No request was beyond his scope of expertise and if he could not answer immediately he got back to us within a few hours after he had communicated with his wealth of contacts within country.
Even when, after the trip, we had to file an insurance claim with our credit card company for a damaged windscreen (apparently fairly common on roads in Iceland) he walked us through the process and immediately provided the insurance company with all the necessary documentation."
- Gerry O., USA
"This trip differed from one we might have taken before the pandemic because we wore masks inside and took a Covid test where we were visiting in France three days before our flight to Iceland and took a Covid "home-test" three days before our flight home to the US. Chris is very engaging and worked hard and well with me to plan exactly what I wanted for our trip to Iceland. He is very responsive. The information packet that he prepared for us was on paper. It was extensive and detailed – with our itinerary, vouchers, suggested stops, maps, and beautiful photos. He made all our dinner reservations ahead of time. The trip went very smoothly and the hotels, meals, spa treatments and planned excursions were clearly laid out with vouchers for each. We texted throughout the trip asking him to add something or make a change. Chris always did it right away. He provided an internet hotspot for our car which turned out to be very useful. We had a wonderful trip. Chris diligently worked out every large (helicopters lost their landing spot at the volcano) and small (changing dinner reservation times) problems or requests. The Covid test requirements changed several times when we were planning the trip and he always kept us apprised. The nature in Iceland is stunning. When you engage Chris to plan your trip…Hike to the hot river! Boat on the Iceberg Lagoon and walk from there to Diamond Beach, where the icebergs float out to sea and roll back in, creating the most beautiful sculpture show on the black-sand beach! Hike to the Volcano! Tour a Geothermal Plant! Explore the black sand beach near Vik! Go down roads that seem to go nowhere and be surprised if you have 4-wheel drive."
- Melanie N., USA
"Chris planned a wonderful 6 day itinerary to Iceland. Then Hertz with only a 2-week notice canceled (everyone's) rental car. This major impacted the first 3 days of our trip when we were going to drive around. Chris was good to get us a hotel in Reykjavik for the part of our trip that was impacted. (We already had a hotel in Reykjavik for the last 3 days of the trip that Chris had booked) I used local day tours to fill those 3 days. It was not an easy task for him to find us a hotel in a good location. Since many of the cars were canceled hotel bookings were at a premium. He did not give up though and found us a wonderful accommodation. He also booked us a transport to the Blue Lagoon for which he had already reserved time for us for our last part of the stay since we no longer had a car. Chris refunded the difference in the trip cost and waived his planning fee due to all the changes. He booked us wonderful dinner reservations and told us where to get the Covid test we needed to re-enter the US. The day trips I booked were based on our original drive around itinerary. They just meant longer days but the scenery was worth the drives. My daughter and I hiked lava fields, took a boat ride among icebergs, stood on black sand beaches, were lowered into an inactive volcano, observed beautiful waterfalls and were pampered at the Blue Lagoon Spa. I highly suggest if you plan to go to the Blue Lagoon splurge extra on the Retreat Spa for a private relaxing experience. We had a private dressing room and could order drinks and food easily. It was not crowded at all. The highlight of our tours was our jeep tour to Landmannalaugar. Every turn of the hike provided breathtaking views. This tour was so worth the long day. Thing to know is if you plan to do the inside the volcano experience it is a little over 2 mile hike to the volcano and again 2 miles back again. It was worth the walk for the experience but might not be as pleasant if it were rainy and cold.
I had booked our flights on United. The day we were to leave I woke up to find our flight had been canceled and rebooked to the next day. I booked us on Icelandair out to Chicago that afternoon. Used points to stay at the airport hotel and then booked us home on United the following morning. My daughter had planned a trip to Cancun leaving two days from our original arrival time so we did not want to risk another delay not being able to get home. Lesson here is in these uncertain travel times where flights are canceled at times (ours was due to crew issues), it is best to not have set plans in case of a cancelation. United was good to refund the unused portion of my ticket for the flight they canceled. Everything worked out with my daughter having a day and a half to get repacked and ready for her trip.
Also be aware testing requirements can change. Ours did to enter Iceland the week we were to leave for Iceland. I was in Colorado at a conference not returning until Sunday night. I had to find a place where I live to do a PCR test on Monday morning to have results before I flew out Tuesday. That was poor planning on my part to not be home to get the test with time for results return since Iceland would not accept a quick antigen test.
In summary, Iceland is beautiful and so unique. Chris knows it well and can help direct you to your interests. He did not give up when things were changing that were out of his control but still helped us to have a wonderful trip. He was a joy to work with. Pre-Covid I would go on annual missions trips and the leader would always tell us to be flexible because the itinerary could and probably would change. That is how traveling is now. Pack your patience and your flexibility. For all the changes we had, my daughter and I still think Iceland was one of our best vacation locations."
- Sheri H., USA
"We just returned from a fabulous 4-day trip to Iceland coordinated by Chris at the very last minute (due to cancellation of another trip to an area with a major Covid outbreak). Chris responded to my request immediately, and treated me like a long-time client, even though we had just met.
Even if the trip weren't last minute, I would have given Chris a five-star rating. He put together the perfect trip for our family (kids ages 21, 19, and 14), combining Iceland must-sees with great adventures. We marveled at the waterfalls, snowmobiled on glaciers, rode ATVs on black-sand beaches, and hiked all over. Every guide/driver he employed was excellent and patient, and our hotel was perfectly located in the center of town. He also arranged all of our Covid testing. How he managed to do everything in the 11th hour is beyond me.
Chris means it when he says he's available 24/7. He told me he sleeps with his phone in his hand, and I believe it. Any time I texted him, such as when the rest of my family got our Covid results but not my oldest daughter, he responded within minutes. He was always positive and optimistic and just overall the kind of guy I felt I could trust immediately.
I could keep writing about Chris, but I'm probably bordering on gushing."
- Rebecca W., USA
"Our destinations within Iceland were Snaefellsness Peninsula, Golden Circle, Myrdal and Reykjavik. I chose Iceland due to being a covid safe place to travel being most things you do are outdoors (never high on my list of places to visit) and extremely glad I did. This was one of the our most memorable trips we have taken. Chris planned the perfect trip for our family. Prior to our trip, I spoke with Chris at great lengths letting him know our likes and dislikes when traveling. He kept updating me on all covid related travel advisories and requirements. Chris made sure the guide would take us to be tested for covid prior to our return flight.
After receiving the itinerary I did question some of his choices (a private concert in a church, a whiskey tasting in a cave with a cellist and a food tour of Reykjavik) thinking they would be very touristy. In the end, I am extremely happy Chris was insistent on leaving those experiences in our itinerary. The concert was amazing and the whiskey tasting with a fabulous cellist was fantastic, and we loved our food tour (the two women guides were extremely knowledgeable on the foods of Iceland). We found the tour of the glacier on the zodiac surrounded by seals to be a fantastic experience along with the ATVs on the black beach. Every restaurant recommendation Chris suggested were perfect choices for us, especially Freidheimer Tomato Restaurant. Our hotels were clean, comfortable and well located for the areas we wanted to be in. All the hotels were following covid safety protocols. Masks must be worn in the lobby, hand sanitizers everywhere and rooms were immaculate. Chris had vetted the companies he hired for our excursions, giving us a sense of safety.
When some mishaps occurred (not due to Chris or our guide), Chris was available to us 24/7 and was able to make new arrangements for us at a moment's notice. When our flight was delayed from the U.S. by a day, Chris was able to rearrange our itinerary so we would not miss anything. Our Cave and Under Volcano Tour was canceled due to the cave not being safe. Chris was able to arrange for a refund and booked a Lava show and horseback riding on the beach (two excellent alternatives). The guide Chris had chosen for us was extremely knowledgeable on the history of Iceland, extremely accommodating and very pleasant to be with. The Mercedes van was clean, comfortable, had wifi and always stocked with Icelandic water. In the future, should I return to Iceland, I would not have anyone other than Chris to arrange my trip."
- Janet S., USA
"Chris planned a wonderful 2 week stay in Iceland for us. We wanted longer stays in fewer places – which proved a challenge – but Chris came up with a great itinerary that fit our wants and needs. We kayaked in a glacier lagoon, went on ATVs on black beaches and had some amazing hikes with really beautiful weather. Chris sent a package with day-to-day itineraries for us that had lots of ideas for stops and sites to see. He also planned really great restaurants for us in Reykjavik that we loved. Chris took lots of time to plan just want we wanted and our first trip to Iceland was perfect. We had an easy covid test before we left – we were in and out in 20 minutes. I can't imagine not using a planner like Chris for our trip. We would have floundered. I can't recommend him highly enough." - Jennifer A., USA
"My husband and I traveled to Iceland- Chris Gordon arranged our trip. He was great. Chris really knows Iceland. The activities he chose for us were spot-on based on our interests. He also recommended things to do (glacier ice cream stop, artisan collective) that we never would have found on our own. Importantly, he allowed us to optimize our time by skipping more commonplace activities like the Golden Circle. We also liked our hotels, which aren't easy to find once you get outside of Reykjavik. Re: COVID, Iceland is pretty straightforward if you've been vaccinated. His suggestions, coupled with our independent research, enabled us to navigate testing and entry requirements."
- Dorothy W., USA
"Planning an eleven day driving trip around Iceland's Ring Road is a major undertaking. There are so many possible destinations, stops and detours – Chris does all the work for you. First, he sent a multi-page exhaustive list of every activity, adventure or experience to determine our interests and plan the perfect trip for our family. Every activity he booked, such as ice climbing on a glacier, ATVs on a black sand beach and other beautiful landscapes, a whale watching tour from Husavik in which we saw the most humpbacks and minke whales we've ever seen in one day, hot spring/spa visits, kayaking among icebergs, visits to stunning waterfalls and valleys, among others, was great. He even surprised us by adding a private ice cave tour to the itinerary at no extra cost. It was one of our favorite experiences, especially because of the terrific Icelandic guide. Chris provides maps to every single destination and descriptions of every stop (of which there are many), and notes places to get gas/ stop for bathrooms etc. He even made all of our restaurant reservations for us – no other adviser has done so, and we greatly appreciated having reservations set up each night. Many hotels are small and have limited seatings for dinner and limited hours. Most towns are very small and there may not be many (any?) other options. We also loved the restaurants he reserved for us in Reykjavik.
Luckily, Chris provided as part of the extensive materials that were organized by day, letters listing the confirmation number for every single reservation. He knows that many hospitality workers in Iceland are young and inexperienced (many told us it was their first or second day at work). On every occasion but one, the employees were able to locate our reservation using the confirmation number. On one occasion, the hotel receptionist insisted (nicely) that we had no reservations and that the confirmation number didn't have the right number of digits and was therefore not theirs. I texted Chris on the special number he provides for issues while in Iceland. He responded immediately, called the hotel, and sent them the email chain in which they confirmed the reservation. The receptionist then admitted the error was the hotel's. Chris obtained a refund for one of our three rooms.
From a Covid standpoint, Iceland is ideal. It has experienced 0 (not a typo) cases since late May. It's easy to obtain the required covid test for returning to the US (despite a line we were out of the testing site within about 10 minutes; of course, Chris told us where to go). Also, Iceland is the most stunning country we've visited, and right now you can safely visit an erupting volcano only 45 minutes from Reykjavik."
- Rita S., USA
"Iceland booking by Chris was Covid-appropriate. We had an initial phone call with our family of four so Chris could learn about our desires and help determine the best activities and itineraries. A few days later, he called to discuss choices in more detail as well as discuss each hotel option. He was so enthusiastic and put together a great trip for us. That is standard in the industry. Where he stands out is his customer service and 'extras'. When he said he was available for us during the trip 24/7 he was not kidding. When we checked into our first hotel after 14 hours of travel, they had the wrong room type for us. They agreed to let us nap there while they found another room. Before we took a nap, I emailed Chris to let him know. When we woke up, everything was straightened out and he bought us box lunches to make up for the inconvenience. Another extra was the dairy-free birthday cake he gifted us for our daughter's birthday! Another dairy free extra was when we realized the special bread they bake in the ground at the Fontana spa had milk in it, he called the bakery and asked them to provide a special dairy-free one for us. They had never done this before and did it especially for us. We were in contact with Chris in real time by email throughout the trip with logistical questions which he answered immediately. We had a problem at one hotel (room was not as advertised) and by morning he had arranged for us to move to an 'apartment' on the property and negotiated free breakfast for us which was not included in the apartment price. These things added so much value to our trip. Chris was genuinely pleased to be helping us and always made us feel so well cared for. The trip was a breeze as he provided an inch thick packet filled with vouchers, detailed maps and even photos of where we were going. The restaurant choices were all excellent and each activity was fun. We especially loved the private retreat at the Blue Lagoon, the ice cave adventure, the kayaking in the glacier lagoon with Icebergs, the Feather Canyon hike and the town of Reykjavik. We decided not to do what was planned for the last day and Chris came up with an excellent alternative immediately without blinking an eye. Iceland is beautiful and a relatively covid safe trip being outdoor for most activities. Everyone is covid tested at the airport on arrival even if they are vaccinated. The only time I saw people in masks were on the tour buses. The restaurants and hotels are pretty well staffed and there are not too many crowds of tourists yet. Everyone speaks perfect English and the food is excellent. Chris did a wonderful job for us on very short notice."
- Beth M., USA
"We flew to Keflavik on June 14, 2019, returning July 1, and during that time we had a spectacular trip. Of course this depended, at base, on all the wonderful things Iceland has to offer–but the choices Chris helped us make defined what we saw and did.
From the start, Chris wanted to understand what we were really interested in doing and seeing. Beginning there, he made more suggestions on things that might interest us but always kept in mind our initial input and the nature of our reactions to his input. He knew that we were mostly interested in nature, local food, and learning firsthand more about the Icelandic people and their culture. He kept those interests foremost in his planning. Basically he planned a circumnavigation of the island on the Ring Road, with excursions off that main highway.
An example of one of his suggestions was to take the ferry to Vestmannaeyjar (the Westman Islands)–something we would not have planned for ourselves–but which was one of several high points of our trip. The excursions that he included–a boat trip, a visit to an ice cave, an ATV excursion, and horseback riding–were all exceptional. In fact, when the boat trip company suddenly ceased operating the trip he had booked for us, Chris immediately contacted us in Iceland, through our hotel and by email, with a rescheduled trip.
Chris also provided a wealth of information including helpful maps and photos on the various places he suggested we visit, suggestions as to restaurants, tips on obtaining gas and where to refuel, and indications of things to be aware of relative to the routes we were driving. In fact, Chris made reservations at restaurants for every night of our trip. In many locations, these were absolutely necessary, given the volume of tourists. And the restaurants were always the best available, and usually they were exceptional."
- Don O., USA
"Chris has been enormously helpful. He sent me three extremely thorough itineraries for three Iceland trips of different lengths, as I wanted to know what all my options were. I wish I could show you these itineraries – they are beyond thorough, organized and clear. I will definitely use him to do our trip when we decide to go. It is impossible for me to plan anything until COVID is behind us but is good to have the information at my finger tips. I am confident that he will plan a very special and wonderful trip for us when we are ready."
- Rachel P., USA
A Spectacular Trip
We flew to Keflavik on June 14, 2019 and returned on July 1, 2019, and during that time we had a spectacular trip. Iceland provides an incredible, even overwhelming, wealth of beauty and experiences; the itinerary and suggestions from Icepedition ensured that we saw and did the things that most interested us given our time frame.
Icepedition's director, Chris Gordon began planning our trip by obtaining an understanding of our interests. He kept that interest foremost in his planning, suggesting activities that might interest us, and adjusting his suggestions based on our reactions. He knew that we were mostly interested in nature, local food, and learning first hand more about the Icelandic people and their culture. With this in mind, he planned a circumnavigation of the island on the Ring Road, with multiple excursions off that main highway to see features or to engage in activities that interested us.
An example of one of his suggestions was to take the ferry to Vestmannaeyjar (the Westman Islands)--something we would not have planned for ourselves--but which was one of several high points of our trip. The excursions that he included - a boat trip, a visit to an ice cave, an ATV excursion, and horseback riding - were all exceptional. In fact, when the boat trip company suddenly ceased operating the trip he had booked for us, Chris immediately contacted us in Iceland, through our hotel and by email, with a replacement boat trip.
-Marie and Don V., USA
"Chris, I couldn't let the day end without telling you how wonderful this trip was. I will give you some detailed comments. Hot river mountain bathing may have been my favorite activity of the trip—I know our whole group loved it as well. Ulli was our guide and he was absolutely perfect. Outfitting us from head to toe (literally) made the trip perfect—no one was cold despite the temperature. Bathing in the hot spring was an event not to be missed. Ulli's choice of location was nothing short of ingenious since he could control the temperature of our "bath" perfectly!! We had his 'rugged' Pomeranian with us for protection and that made the whole hike all the more entertaining. We had the opportunity to meet his family once we returned (his mother made the lunches). The small group, personal feel to the adventure was what we enjoyed the most. Snowmobiling was also fantastic. The day was beautiful and sunny with not a cloud in the sky. Kayaking among icebergs was also great. I would recommend this highly. We seemed to get to do a lot more than other tours—going inside the ice cave. The scenery was utterly unmatched and driving through the countryside gave us a feel for this beautiful country. Finally, about Friðjón. We cannot say enough about how he managed our group. His driving is skillful—we always felt safe. He answered all our questions thoroughly and often with a little story to accompany his answer. He is so personable, funny and resourceful. You may have heard that I forgot my luggage and he had a fish truck bring it to us overnight!! He tolerated our poor attempts at Icelandic and allowed one of our crew (who was learning Icelandic) to practice speaking and reading with him. We clearly bonded with him (and even got to meet his wife). We ended the trip with the fantastic Fireworks on New Year's Eve—which he interrupted his own family gathering to bring us to Reykjavik and back. I could not end this letter without a big THANK YOU for arranging all these wonderful things for us. You seemed to know us perfectly and the tour companies you used were exactly what we wanted. What a beautiful country—I can see why you love it so much and took the time to show us why."
- Becky H., USA
"Chris, I want to thank you for all the work you put in planning our trip. We truly had an amazing experience, and all the details and arrangements were perfect. Our day with Ulli was particularly special – it felt like we were given a gift to be able to share 'his' mountain with him, including the beautiful hike, secret swimming spots and steam-cooked meal, and with his dog Rippi along adding to the fun. That said, all of the Iceland sights, adventures and meals were terrific and quite memorable."
- Lewis R., USA
"Chris, We having our last dinner in Iceland. We want to thank you so much for an unforgettable experience - your attention to detail, attentiveness and guidance were outstanding. You should be proud of the experience you provided us. Thank you so so much again."
- Irit and Josh H., Australia
"Thanks for everything Chris!! It was an amazing trip, planned perfectly by you!! Thank you again!"
- Debbie ., USA
"Chris, Thank you for providing a wonderful Icelandic experience. The hotels, the food and the sightseeing were extraordinary. I will highly recommend you to anyone who may have inquiries about your service and thank you for all the excellent logistical information. My son and I just loved the trip."
- Karen B., USA
"Chris, We just wanted to let you know that we had a fabulous trip to Iceland!!! Thank you for all your wonderful research and planning---all the hotels were just perfect. We especially enjoyed the Fosshotels and the Canopy Hotel in the capital city. The breakfasts were amazing-- everything was fresh and plentiful. Our daughters enjoyed the Icelandic yogurt and gravlax each morning--too good!! Lastly, we loved Höfn (the Icelandic pony rides) and Westman Islands, where we were able to see puffins in flight by the cliffs as well as the fascinating volcanic museum. We heard a whale rescue sanctuary is in the works on the island. The scenery and terrain in Iceland is so unusual, breathtakingly beautiful and we often felt like we were in Game of Thrones Country and might spot a dragon at any moment. We will be sure to recommend you to anyone we know planning a trip to Iceland. Thanks again for a most memorable vacation!!!"
- Beth D., USA
"Chris, wanted you to know we got your updated itinerary today and that our trip is just going fabulously! Your directions/info are "spot on"--very easy driving in this country! The Discovery is very comfortable and everything fits! Love the restaurants etc--many thanks for putting this all together."
- Diane L., USA
"We had such a brilliant time- everything was organized to a 'T'. We followed every direction with ease- and it was SO refreshing to not have to think about a thing, and just pull out your paper for the day. I do so much traveling, and always self-planning- so this was so refreshing to travel this way. You literally should be calling yourself a full concierge. I would honestly book all travel this way if you did it!!!"
- Gwen W., USA
"You have helped me more than you know, my husband has organizational standards I can barely ever live up to and he was sooo pleased and excited looking through the meticulously crafted document detailing everything in a play by play format. Yes!!!! Thank you, thank you! Thank you so much for all of your help with this, you are a travel master."
- Claire G., USA
"Chris, I cannot express my gratitude in enough words. Our trip was ABSOLUTELY AMAZING all thanks to you. Every excursion was unreal and breathing taking. I cannot also thank you enough for introducing us to Friðjón, he truly is a true gem and changed our trip completely (we still talk about how much we miss him daily). We hope to cross paths with you both one day. Thank you thank you!"
- Lauren G., USA
"The only thing I regret is you only do Iceland!"
- Richard G., USA
"Having a glass of wine after tonight's concert at Harpa and reflecting on my wonderful days in Iceland, everything was perfect. Dog sledding on a glacier was an out-of-body experience that I am still trying to put in words. Its probably as close as I will ever come to being on the moon. I want to move to Iceland! This trip was a game-changer for me. I don't know how to adequately say thank-you for the superb days in Iceland! It was perfection! And, so much fun! You are the perfect guide! Thank you!"
- Eva W., USA
"Chris! The trip was a HUGE success. It was all planned perfectly. We loved Budir- the restaurant was phenomenal and the horseback riding was perfect (although windy and coldwe had a wonderful time!) The staff at Hotel Budir were so friendly and warm and it was truly a spectacular experience. The driving was all easy and simple- the roads were totally fine, a bit icy at times, but the car was excellent. We just turned the heat up, had the seat warmers on and enjoyed the scenic views on the drives. Felt like we were on the the moon. All the places we stopped were fantastic- wow! wow! Wow! Hotel Frost and Fire was lovely as wellas you said, such a nice setting on the river with great food and cozy rooms. It all worked out great! The highlight was absolutely my husband's hot river birthday excursion- what excitement! All smiles and tremendous fun. His favorite things consist of hiking, snow, hot springs and chocolate and we had all of these things on Saturday! They surprised him with a delicious chocolate cake- so thoughtful and special! And we were the only ones at the hot river except for a couple of people who came in for about 30 minutes at the end. Very special and unique! Top notch and really wonderful overall. Thank you for planning this all so perfect over our short time there- it was great and we can't wait to come back in the summertime again! What a fabulous country and place- soooo wild! Thanks again and will send people your way! You rock!"
- Alessandra J., USA
"The Iceland trip you arranged for me was a peak experience in my life! It will take a while to process all the impressions I have of that strange and beautiful island, but even now the adventure has left an indelible imprint on my life. Highlighted by visiting Thingvellir, Geysir, the Glacial Lagoon Jokulsarlon and its icebergs, many waterfalls, and a view of Eyja(allajökull (which I can now pronounce), the most spectacular sight, and the one I really didn't think I'd actually see, was the Northern Lights, which I had an amazing three-hour opportunity to view during the South Coast excursion. Wow!"
- Matt S., USA
"Chris - thanks one million times for the care and personal attention you shared with us on our Arrive and Drive adventure. Your availability by text at all times of day was very crucial to our comfort as we faced the unusual weather conditions of this winter. It was like you were there with us! The highlights for us was an absolutely fantastic Aurora display. Like so many other travelers that was our reason for coming in March and we were brought to tears by the display. My personally guided horse ride, as a major storm bore down on us, was absolutely thrilling. I can still feel the 25 mph tolt of the awesome horse I had was given to ride. I will never forget those 2 hours. Dog sledding on the glacier on a sunny clear morning delighted us and we learned so much from the knowledgeable mushers. The studio tours that you arranged were amazing and gave us contact with two very unique Icelandic artists that we will keep in contact with. We were very pleased with all of our accommodations especially Hotel Budir. Each one welcoming and had unique Icelandic charm. Breakfasts spoiled us for coming home to orange juice and coffee in fact all of the food we enjoyed in Iceland was memorable. Chris - thanks for becoming our favorite Icelandic friend! Your company lives up to it's reputation."
- Mary Jo and Mike J., USA
"ICEPEDITION is a fantastic company- the best tour I have ever gone on. I can't recommend this tour any more highly. It was simply the perfect way to see Iceland, with the perfect combination of independence and tour convenience. Please, go and see Iceland!"
- Adrian L., Australia
"This exceptional journey- ICEPEDITION- is the ultimate trip for an independent world traveler. With a couple of close friends, a partner, or on your own, you have the best of both worlds: private, intimate discoveries or adventurous group activities in a sparsely inhabited natural world. I would list it as one of my top 3 travel experiences. I loved the driving experience and being able to view the otherworldly terrains of the entire country. After returning home I read that the Ring Road was sighted as one of the thousand places to see before you die! And now I know why!!! I wouldn't have skipped one single moment of that entire drive; but the breathtaking beauty of the south coast, from the black sand beaches of Vik, through rolling, hilly mounds of purple lupine, following along majestic cliffs to the turf church Nupsstadir, which then lead us to a glacier lagoon filled with fluorescent blue icebergs, was one of my favorite days. Truly, each day of our expedition was a special surprise of sights, tastes, culture and beauty: organic and hand-crafted. Every angle of this trip was so well organized with attention to detail and interest. ICEPEDITION is a WEALTH of information about this gorgeous country, and the love and enthusiasm they share makes this trip one in a million. Wish I could do it all over again... and I just might!"
- Michelle B., USA
"Iceland's beauty is quite simply, mythic. Let your expectations soar, its reality will surpass them in ways impossible to imagine. There aren't many places on earth that can swallow you up like Iceland. Whether it's hiking along a verdant farm pasture, moon-like volcanic landscape or craggy glacier, it's an extraordinary place. Even a simple barn seems a work of art inextricably tied to the landscape. With ICEPEDITION, you will see an Iceland you couldn't possibly hope to discover on your own. This isn't a tour, it's a chance to explore what feels like one undiscovered treasure after the next - a journey with a gorgeous surprise around every turn."
- Amy T., USA
"From what I'd read about Iceland, I knew it was going to be like landing on the moon. But what I didn't expect was that the air could be so clean and the colors so vivid. There's a peaceful, open, wild, raw vastness everywhere you go there. You can tell people, but I don't think you can really prepare someone for the sensory overload you get upon arriving. The other travelers were free-spirited, open, kind, curious, independent, instead of the 'group mentality' set, and have the trip and experience in common. I always felt if there was something I wanted to do on my own or spend more time on, I could - with no pressure. The itinerary takes all the usual pressures of a vacation and eliminates them. Someone else does the planning - and worrying - all you have to do is show up and enjoy."
- Jeremy V., USA
"I knew Iceland wasn't ice, but I didn't know it was like being on another planet. Just when you find yourself wondering how they make their grass so green …you look, and there is no grass… just miles of striking lava fields. Then when you're wondering how they survive on this desolate planet, you look and there is lush green meadow for miles. I'm not sure what I was expecting, but I have a suspicion that Icelandic people keep it a mystery for a reason. There wasn't a single moment where I didn't wish I was Icelandic, and that I could stay there forever. Iceland is an entire country where the SUV seems necessary. I saw lots of four wheel drive vehicles with their center of gravity high above the road. In New York City I judge people for having such large gas guzzling vehicles, but in Iceland, you can see by the mud that the SUV is a way of life. It seems like Icelanders value their independence in their beautiful country. The long stretches of paved road are a means for them to get from one adventure to another. We used these roads in the same way, and I felt like Icelanders respected that. Reykjavik was interesting, and a nice relaxing finale to our adventure, but those long stretches of highway and beautiful scenery are what Iceland is all about."
- Jay P., USA
"I don't know what I expected going in but I was continually enchanted by Iceland. It really is the proverbial Eden with primeval waterfalls, amazing glaciers, and spectacular sheep everywhere. I really felt like I was in another universe- a pristine, untouched universe. Everyday there were more mountains, more craters, more glaciers, more thermal baths in an ever-changing landscape. It was heaven on earth. The best aspect, in my opinion, was that we could always choose exactly what we wanted to do… and never had to do something that we didn't want... We always had lists of possible attractions and we could see them or not see them- it was completely up to us. We had our maps and our cell phones to call Chris, but we also had our independence. At night, when we met up with the rest of the group, we each had different experiences to discuss and compare. It was a perfect marriage of group travel with individual itineraries. I highly recommend this trip to everyone out there- you will be glad that you chose it!"
- Charles L., USA
"The ICEPEDITION tour was well-crafted and comprehensive, circumnavigating the entire island. From South Iceland with its black sand beaches and rolling countryside, to the sulfur pits reminiscent of Jupiter's Moon Io, to a midnight beach bonfire during 24 hours of sunlight, to the quaint fiord town of Seydis(ordur, I was overwhelmed with the beauty and diversity of the country. ICEPEDITION made it possible for me to experience all of this with no worries whatsoever. I highly recommend not only seeing Iceland, but seeing it with ICEPEDITION."
- John T., USA
"I had pretty high expectations going in however words are only words and can never begin to describe a place. Iceland is truly remarkable with such a varied landscape, you feel like you are in a very special place, close to nature, very spiritual. At times it is as if you are "out of this world." I liked the fact that although we were traveling as part of a larger group, it felt as if the three of us were on our own. We were not alone (even when we were). I think the balance was very successful. I must impress upon you that all three of us had an ABSOLUTELY REMARKABLE TIME. The trip brought us closer together- over the years our schedules haven't allowed us to spend as much time with each other. It is a true test of friendship to be able to maintain sanity and a sense of humor when on such an adventure. THANK YOU CHRISTOPHER!!!"
- Tracy S., USA
"I imagined Iceland to be like Glacier National Park in Montana. It ended up being like Glacier National Park on steroids, in Alaska! I felt like it had all the "headliners" of all the national parks out there crammed into one tiny island. Everyday was insane and we got to see SO much I feel like I did Iceland right! I really enjoyed not having to worry about where we were going next, and I totally trusted ICEPEDITION and the itinerary. I really did like that we got to choose our own activities, like the day I opted out from going to a town and biked around a giant lake beneath a volcano and then hiked up the volcano instead! I loved the programming. My favorite highlights were beautiful abandoned island covered in puffins, the boat ride to the puffin island, meeting real Icelanders- at a bonfire on the beach with an Icelandic family and over dinner in Reykjavik, a hotel by a beautiful church surrounded by a glacier and the beach, a turf house museum and its clean, earthy smell, swimming in hot spring at midnight as though it was only 6:00 pm, playing with Icelandic sheepdogs. drinking out of a glacial stream and how it stayed so cold in my belly- that memory is so acute, the horses, the moss, the air, waterfalls, waterfalls, waterfalls..."
- Helene P., USA